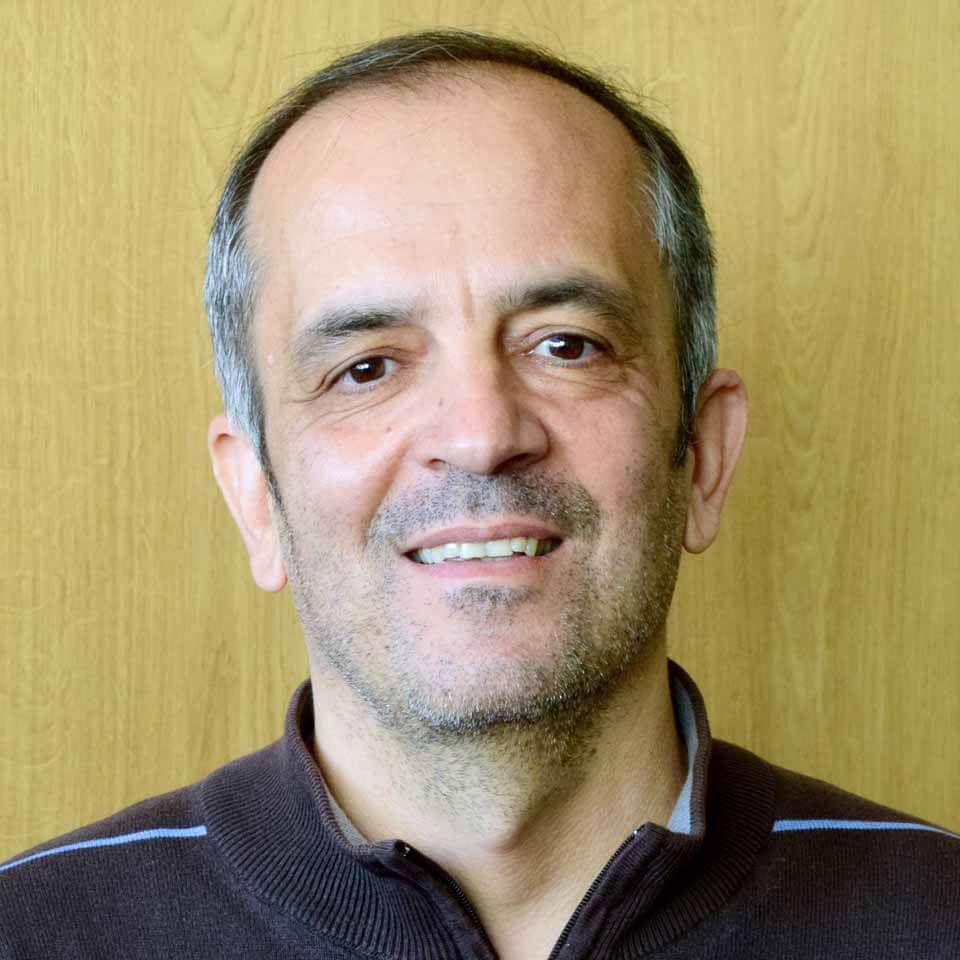 Kavroulakis Nektarios Dr.
Research Interests
Focusing on theoretical and applied aspects of plant-microbe interactions with emphasis on beneficial microorganisms his main subjects of interest are:
Plant microbe interactions with emphasis in symbiotic organisms (rhizobia, arbuscular mycorrhizal fungi and endophytes as plant growth regulators) and their utilization in the alleviation of the biotic and abiotic stresses of the plants.
Identification and management of plant pathogens.
Bioremediation and valorization of agro industrial wastes (e.g., composting).
The effect of known and new-emerging pollutants (e.g., nanoparticles) on the agricultural ecosystems and in particular on its microbiome.
Microflora diversity in agricultural and natural ecosystems. In particular, the study of phyllosphere and rhizospere microbiomes and their potential to be used in plant protection and generally in agricultural production.
Contact information
LIFE AgroClimaWater (LIFE14CCA/GR.00389). Προώθηση της αποδοτικής χρήσης νερού και υποστήριξη της μετάβασης προς μια ανθεκτική, στην κλιματική αλλαγή, γεωργία στις μεσογειακές χώρες

Scientfic Responsible:

Κουργιαλάς Νεκτάριος

Ανάπτυξη και Εφαρμογή Αναδυομένων Βιοτεχνολογικών Μεθόδων σε Κηπευτικές Καλλιέργειες Βιολογικής Γεωργίας

Scientfic Responsible:

Δρ. Νεκτάριος Καβρουλάκης

Funding Agency:

Υπουργείο Ανάπτυξης - ΕΠΑνΕΚ 2014 – «ΕΡΕΥΝΩ – ΔΗΜΙΟΥΡΓΩ – ΚΑΙΝΟΤΟΜΩ»

Ερευνητικές και ενημερωτικές δράσεις για ενίσχυση της ετοιμότητας της Περιφέρειας Βορείου Αιγαίου αναφορικά με την άμεση εκρίζωση του παθογόνου Xylella fastidiosa σε περίπτωση εντοπισμού του (XyLeVA)

Scientfic Responsible:

Dr Nektarios Kavroulakis

Funding Agency:

North Aegean Region

«Δημιουργία Εθνικού ερευνητικού δικτύου στην αλυσίδα αξίας της ελιάς» (Εμβληματικής δράση 'Οι δρόμοι της Ελιάς). Υποέργο 1- Γενετική ανάλυση και εφαρμογή –ομικών τεχνολογιών σε ελληνικές ποικιλίες ελιάς

Project duration:

October 2018 - October 2021

Scientfic Responsible:

Dr Georgios Koubouris