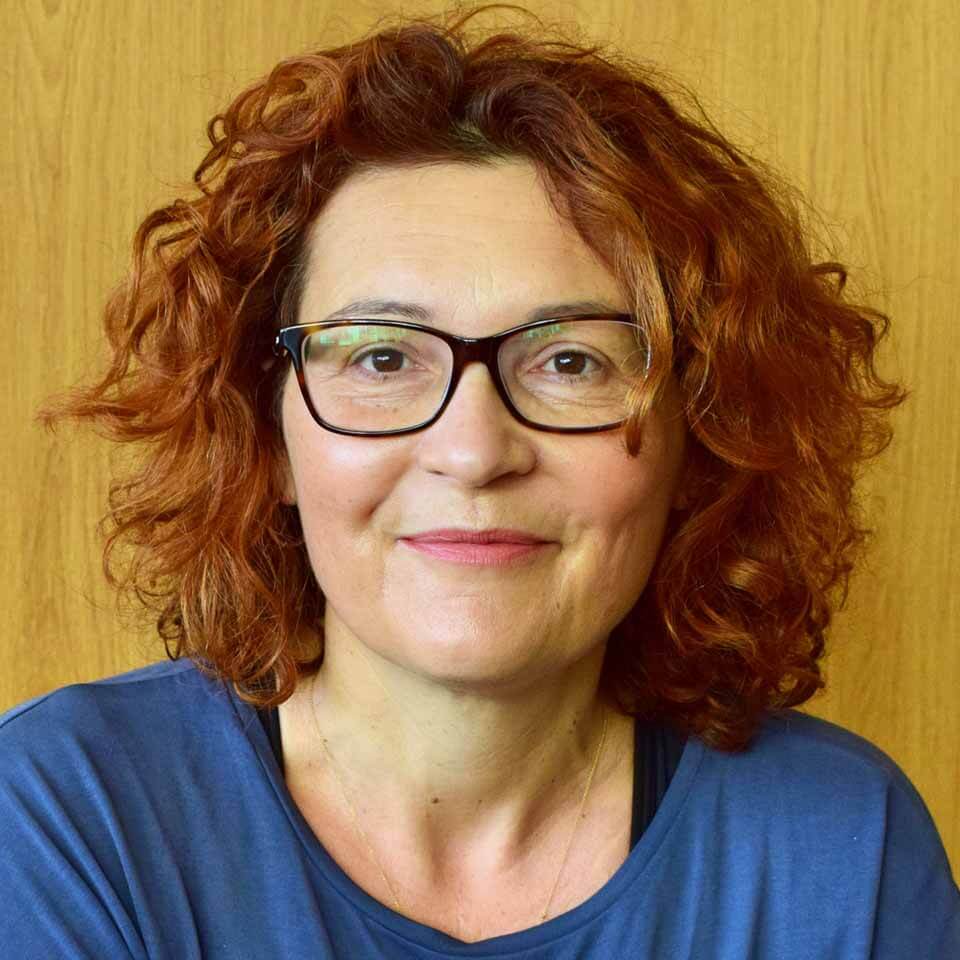 Varikou Kiriaki Dr.
Research Interests
Bio-ecology of pests of olives, citrus and avocado as well as their beneficials.
Improvement of the current control means and methods against insect pests (e.g. improvement of bait sprays etc)
Rearing of insects.
Bioassays and generally field studies of evaluation of new active ingredients against crop pests.
Studies with pollinators (honey bees, bumble bees and mining bees), records of pollinators, impact of pesticides on them etc.
Contact information
LIFE AgroClimaWater (LIFE14CCA/GR.00389). Promoting efficient water use and supporting the transition to climate-resilient agriculture in Mediterranean countries

Scientfic Responsible:

Kourgialas Nektarios

Ανάπτυξη ολοκληρωμένου συστήματος για τη βελτιστοποίηση της διαδικασίας δολώματος ψεκασμού κατά του δάκου, με χρήση σύγχρονων τεχνικών αυτοματισμού (ΑΡΧΙΜΗΔΗΣ ΙΙΙ).

Scientfic Responsible:

Κική Βαρίκου

Funding Agency:

Υπουργείο Εθνικής Παιδείας και Θρησκευμάτων και Ε.Ε.

Βιο- Οικολογικών χαρακτηριστικών του Chrysomphalus sp στα εσπεριδοειδή.

Scientfic Responsible:

Κική Βαρίκου

Evaluation of capability of honey bees (Apis mellifera) and mining bees in pollinating flowers of watermelon plants.

Scientfic Responsible:

Κική Βαρίκου

Funding Agency:

SYGENTA HELLAS

Αξιολόγηση αποτελεσματικότητας φυτοπροστατευτικών σκευασμάτων (Danadim progress 40EC, Perfection 40EC, Spada 20 ΕC κτλ) εναντίον του δάκου της ελιάς με δολωματικούς από εδάφους ψεκασμούς

Scientfic Responsible:

Κική Βαρίκου

Funding Agency:

Anadiag Hellas

Επίδραση εδαφοκάλυψης με μίγματα ανθοφόρων φυτών στους πληθυσμούς φυσικών εχθρών και επικονιαστών στις καλλιέργειες της ελιάς και του αμπελιού

Scientfic Responsible:

Κική Βαρίκου

Funding Agency:

SYGENTA Hellas ΑΕΒΕ

Αξιολόγηση της αποτελεσματικότητας νέας ελκυστικής ουσίας για την βελτίωση των δολωματικών ψεκασμών εναντίον του δάκου της ελιάς (Bactrocera oleae) με δολωματικούς από εδάφους ψεκασμούς

Scientfic Responsible:

Κική Βαρίκου

Funding Agency:

Agrolab A.E.

Μελέτη αποτελεσματικότητας νέων σκευασμάτων GF-2680 και GF-2682 σε πειράματα αγρού για την αντιμετώπιση του δάκου της ελιάς (Bactrocera oleae) με δολωματικούς από εδάφους ψεκασμούς.

Scientfic Responsible:

Κική Βαρίκου

Funding Agency:

ELANCO HELLAS S.A.

Έλεγχος της αποτελεσματικότητας σκευάσματος DPX-HGW86 για την αντιμετώπιση του δάκου της ελιάς (Bactrocera oleae) στο εργαστήριο με δολωματικούς ψεκασμούς

Scientfic Responsible:

Κική Βαρίκου

Funding Agency:

DUPONT DE NEMOURS (FRANCE) S.A.S.

Μελέτη βιο-οικολογικών χαρακτηριστικών των ειδών των ψευδοκόκκων σε αμπελώνες του νομού Ηρακλείου και πιλοτική εφαρμογή μέτρων ολοκληρωμένης αντιμετώπισης τους

Scientfic Responsible:

Κική Βαρίκου

Έλεγχος της αποτελεσματικότητας του ετοιμόχρηστων δολωμάτων με δραστική ουσία το a-cypermethrin για την αντιμετώπιση του δάκου της ελιάς (Bactrocera οleae) με δολωματικούς από εδάφους ψεκασμούς.

Scientfic Responsible:

Κική Βαρίκου

Funding Agency:

ΒASF Αgro Ελλάς Α.Β.Ε.Ε

Έλεγχος της αποτελεσματικότητας του Κarate 1.5%, Karate 2.5WG (lambda cyhalothrin) κατά του δάκου της ελιάς (Bactrocera οleae) με δολωματικούς από εδάφους ψεκασμούς και των Karate 1.5%, και Κarate 2.5WG (lambda cyhalothrin), Eforia 045CS (lambda cyhalothrin/ thiamethoxam) και Actara 25WG(Thiamethoxam 25%) με ψεκασμούς κάλυψης

Scientfic Responsible:

Κική Βαρίκου

Funding Agency:

SYGENTA HELLAS

Συγκριτικές πειραματικές εργασίες καταπολέμησης του δάκου της ελιάς στο Νομό Χανίων

Scientfic Responsible:

Κική Βαρίκου

Μελέτη βιολογικών και οικολογικών χαρακτηριστικών του εντομολογικού εχθρού Calocoris trivialis σε ελαιώνες του Νομού Χανίων και πιλοτική εφαρμογή μέτρων ολοκληρωμένης αντιμετώπισης του.

Scientfic Responsible:

Κική Βαρίκου